OFFER OUTDOOR PAINT OF CAR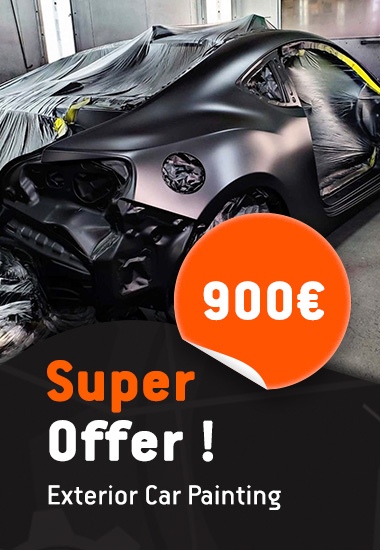 EXTERIOR PAINT OF A CAR
SUPER OFFER! EXTERIOR CAR PAINT ONLY WITH 900 € + VAT!
The AUTOTRAK paint shop meets all the requirements of the paint materials, we use quality paint materials - environmentally friendly - and offers you perfect paint results to your car.
With 4 ecological paint ovens and 18 painting stations in our facilities, we ensure fast service and we deliver your vehicles to you like new!




The price does not include VAT and additional car bodywork.
Absolute fidelity to the factory-colors of cars
Appointment form:
Make an online appointment to estimate the cost of paint for your vehicle.


At the Autotrak facility, the on-site mechanical inspection is performed and all the necessary repairs that are needed after a crash are performed.

ISO 9001:2015

Warranty assurance